Hatsume Fair
Special Event
Morikami Museum and Japanese Gardens' Hatsume Fair is a very real, very popular event that helps advance Morikami's mission to provide authentic Japanese cultural experiences that  entertain, educate and inspire. Their event information is used here with their permission and all images, photos, and copy are © 2015 Morikami. All Rights Reserved. Visit their Venture Powered website at Morikami.org
About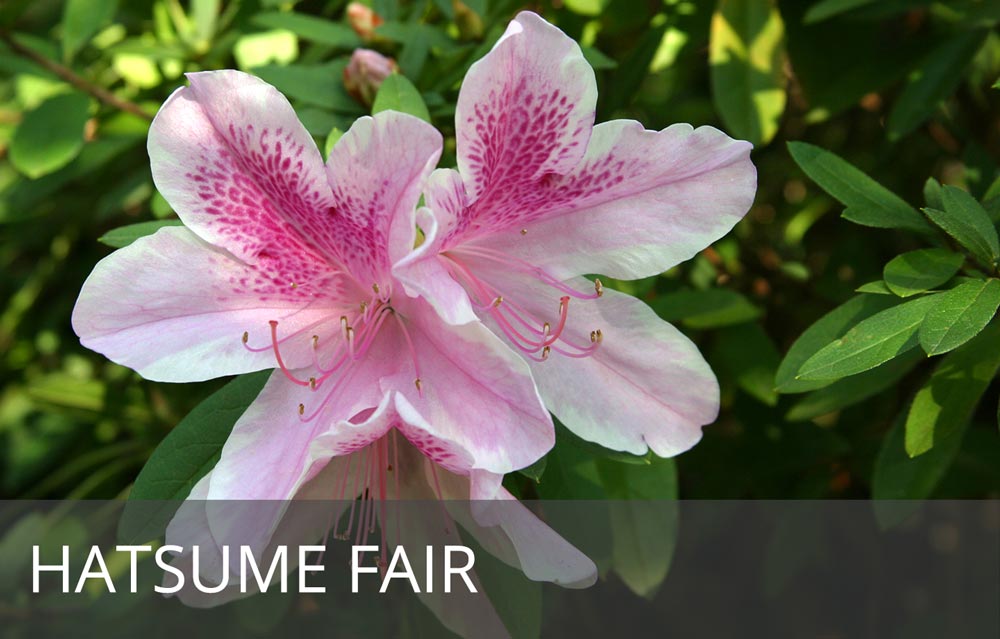 Celebrating the first bud of spring, Morikami's largest annual event, Hatsume Fair, transforms the normally tranquil Morikami Park into a unique Japanese spring festival featuring three stages (with taiko drumming, martial arts demos and our annual costume and fashion show contest and a culinary stage), avenues of artisan booths, plant sales, Asian and American food vendors and children's activities.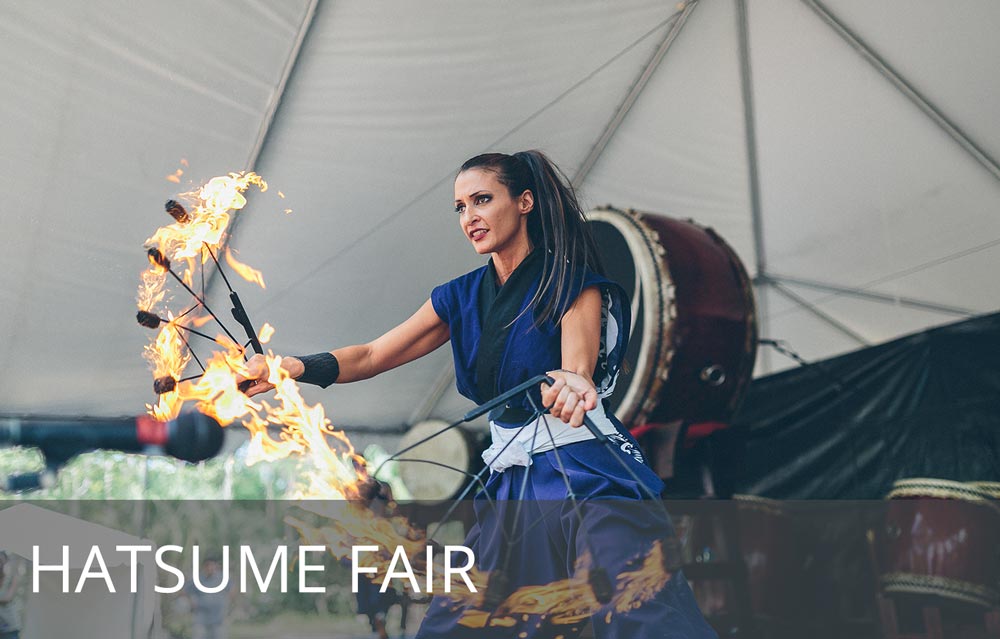 Ticket Sales Resume in 2016
Online in Advance: $12 for adults (ages 11+), $6 for children (ages 3 -10)
Weekend Passes Online Only: $17 for adults (ages 11+), $11 for children (ages 3 -10)
At the Gate: $15 for adults (ages 11+), $10 for children (ages 3 -10)
FREE for Morikami members and kids under 3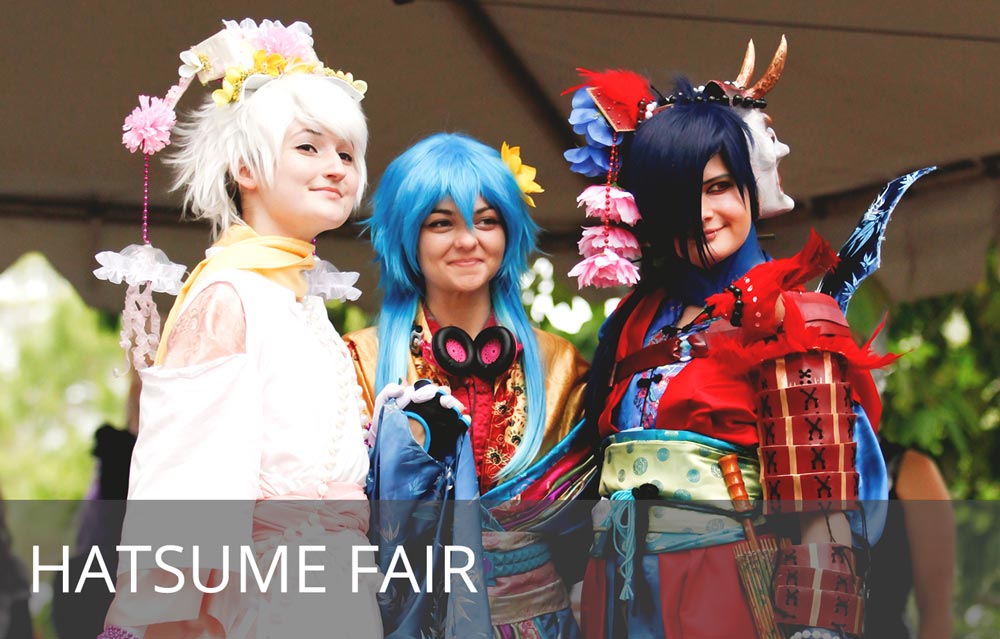 Happening @ Hatsume
Taiko drumming
Avenues of craft, plant and tea vendors
Anime @ Hatsume featuring our costume & fashion show contests
Japanese craft activities and games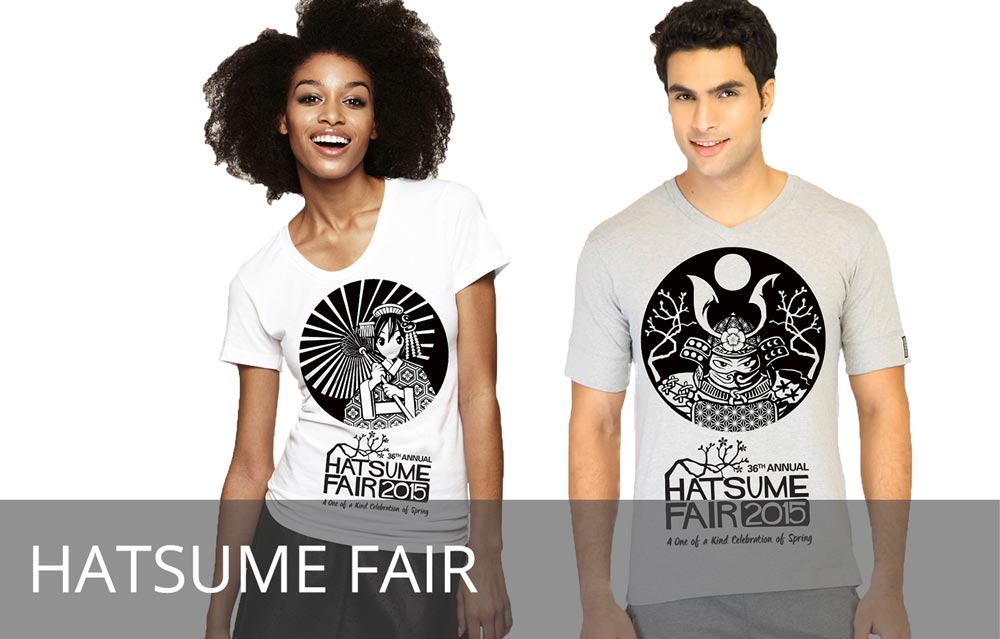 Don't Forget Your Hatsume T-shirt!
Pick up your exclusive Hatsume t-shirt from the Fine Print Shoppe under the anime tent! Bring your own shirt and printing is free for the first shirt, $5 per shirt after, or you can buy one on the spot for $10!  The 2015 Design was by, Brian Reedy, check back in 2016 for the new designs!
Tickets
Online in advance: $12 for adults (ages 11+), $6 for children (ages 3 -10)
Weeekend Passes Online Only:  $17 for adults (ages 11+), $11 for children (ages 3 -10)
Tickets at the gate: $15 for adults and $10 for children (ages 4-10).
FREE for children 3 and under
Museum members do NOT need to purchase tickets in advance. Please present your membership card and valid ID at member's admission the day of the festival and your admission is FREE. Click here to become a member today!
Student and senior discounts are not available for this event.
Hatsume Fair is a rain or shine event.
About your ticket purchase:
Advanced tickets are purchased online ONLY (Not available over the phone or in person at the museum).
Advanced tickets are sent to the email address provided and must be printed and presented at festival admission the day of the event.
Tickets are non-refundable.
Food and Beverage Tickets
In order to accommodate the large amount of guests at the festival, festival food vendors, the beer garden and sake station accept only food and beverage tickets as payment. Food and beverage tickets are available for purchase on festival grounds. Each ticket is equal to $1 and may be purchased by cash or credit card. ATMs are also available on site. The Cornell Café accepts food and beverage tickets in addition to cash or credit cards.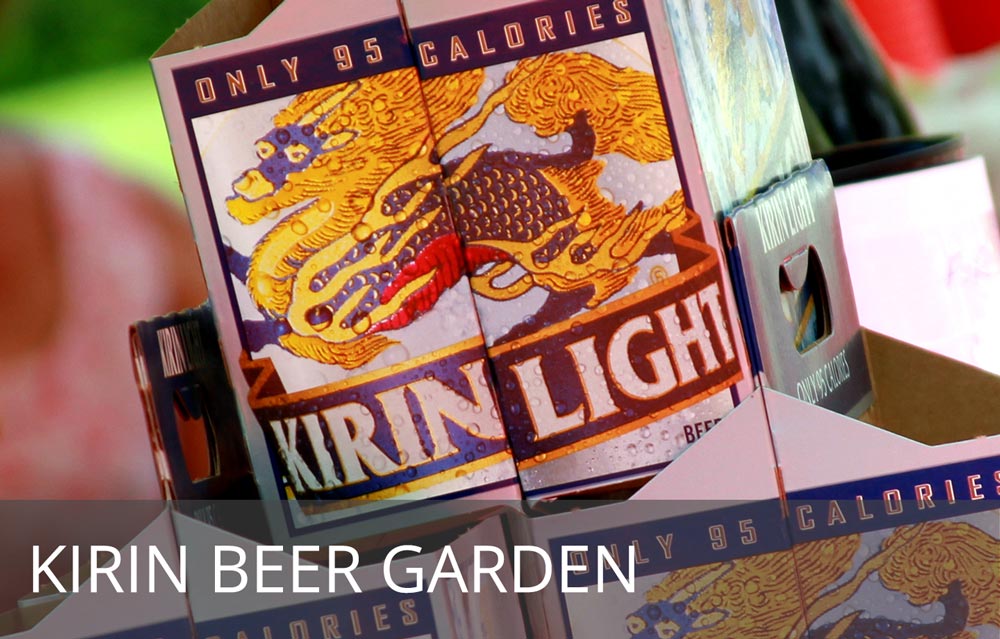 Kirin Beer Garden
Stop by the Kirin Beer Garden, located on festival grounds, featuring one of Japan's most prominent and respected breweries. Its history dates back to 1888 and in that time the name Kirin has become synonymous, in Japan and around the world, with beer of the highest quality. Choose from a selection of Kirin Light or Kirin Ichiban available in bottles and on draft.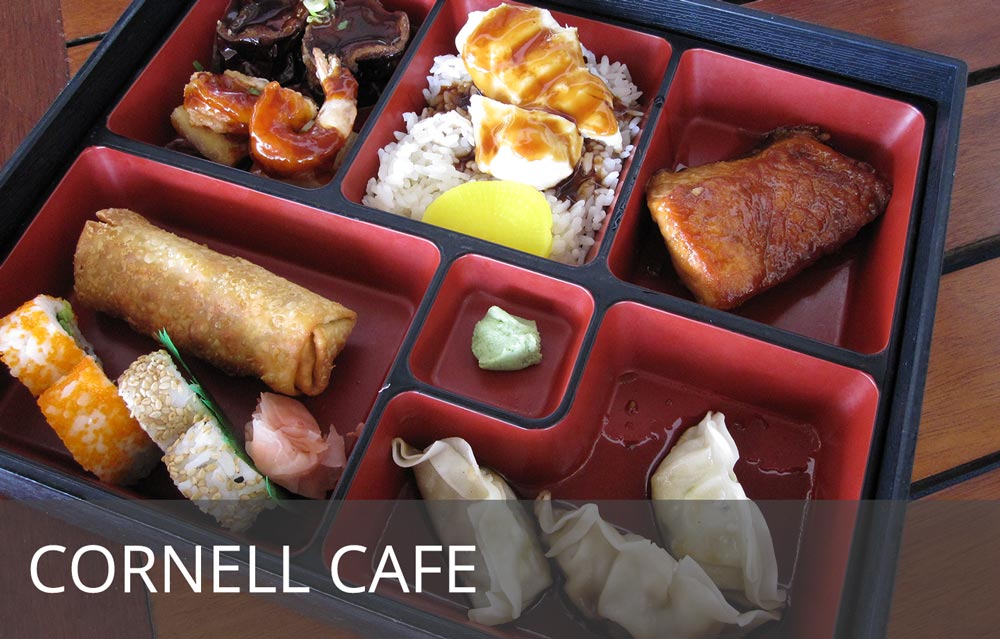 Cornell Café
The open-air café serves Pan-Asian classics on a terrace overlooking the gardens. The Cornell Café will offer an abridged a-la-carte menu during the festival, but on regular days you can try any of the full menu's delectable offerings.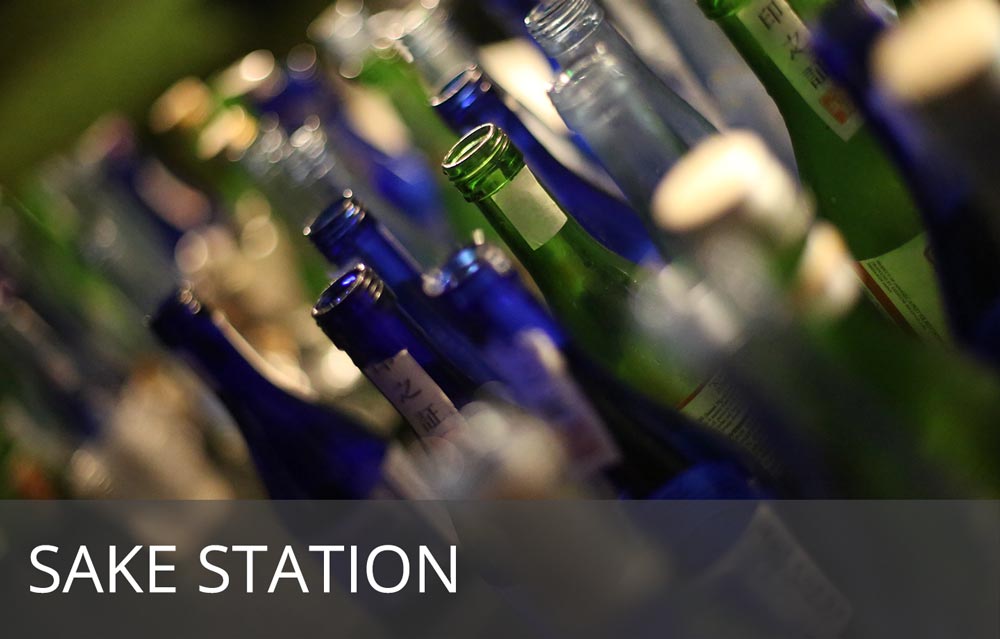 Sake Station
Our Sake Station, courtesy of Stacole Fine Wines, offers a variety of premium Japanese sake as well as tasting notes. Can't choose just one? Our Sake Flight lets you try three!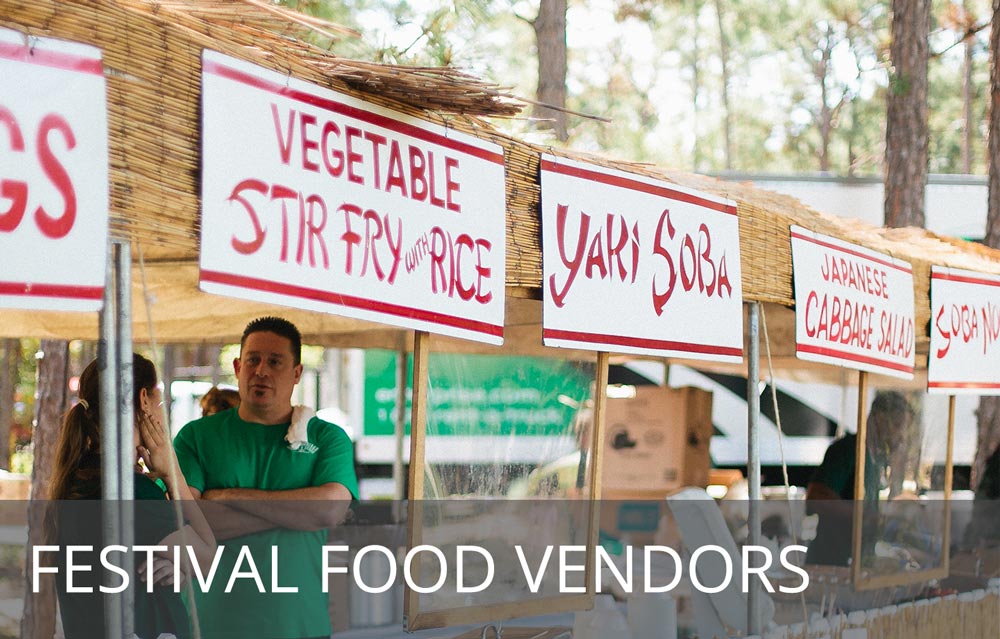 Festival Food Vendors
On festival grounds, enjoy a variety of Pan-Asian and all-American favorites cooked on site by our festival food vendors.
To Do
Happening @ Hatsume
Hatsume will feature continuous entertainment where guests can experience taiko drumming performances, martial art demonstrations and more!
Entertainment Stages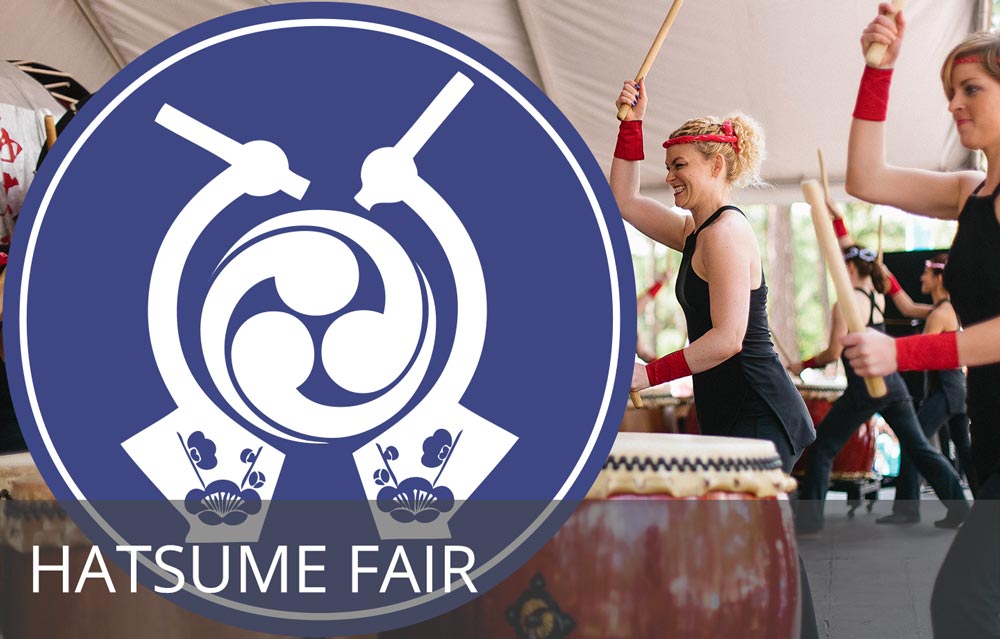 Tokyo Stage
Experience the roar of taiko at performances by South Florida's premier taiko drumming groups: Ronin Taiko and Fushu Daiko. Catch Ronin Taiko on Saturday, and Fushu Daiko on Sunday. Also, don't miss the costume contest (Saturday) and fashion show (Sunday) on the Tokyo stage! Whether you're just there for the show or in it to win it these contests are a blast!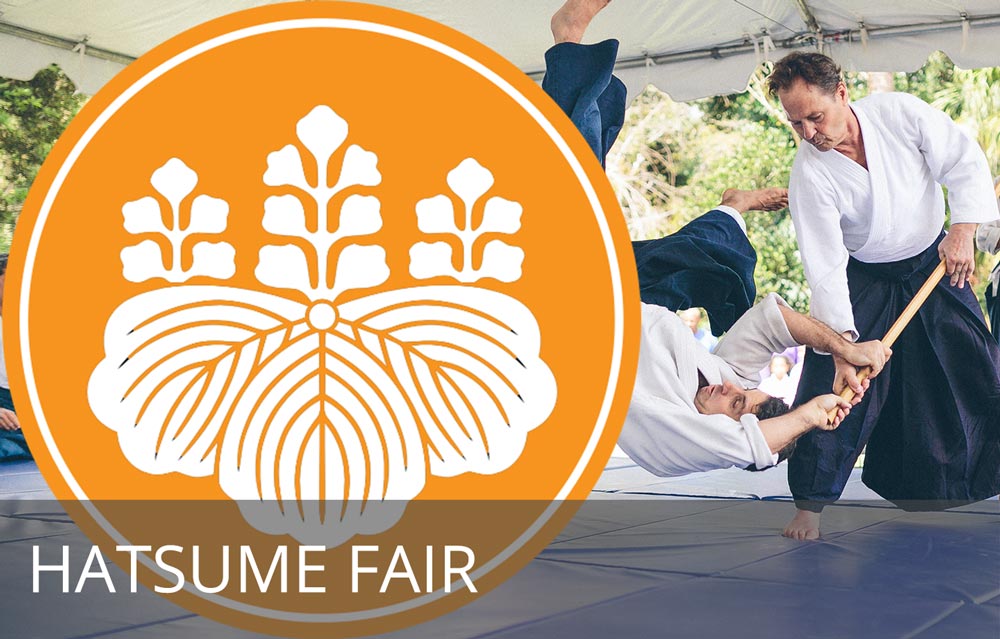 Osaka Stage
Our Osaka stage features martial arts demonstrations from a wide variety of ancient disciplines. These demonstrations will give you an introduction to a variety of styles and showcase local students of all ages.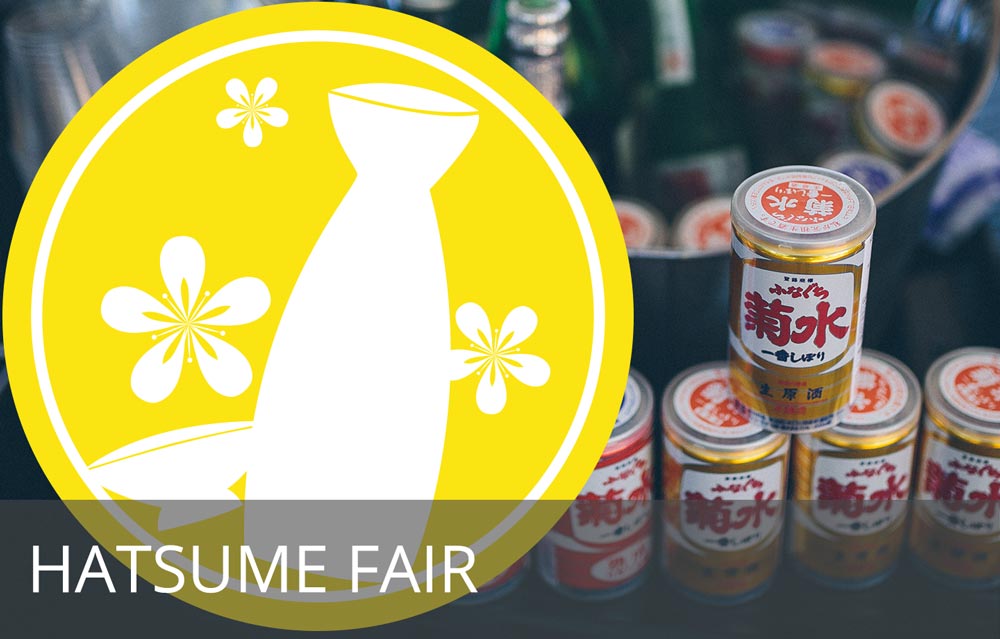 Sake Stage
Our first-ever culinary stage! Join us at the sake stage for Sake 101 with sake expert, Midori Roth, sushi demonstrations with Chef Roy Villacrusis, as well as panel discussions on sake and the culinary arts.
All Weekend Long
Anime @ Hatsume
Enjoy a variety of anime offerings including karaoke in the Morikami Theater, shop an array of anime vendors and dealers, take a picture with your favorite anime characters and superheroes, and strut your stuff at the costume or fashion show contests on the Tokyo Stage!
Hatsume Marketplace
Shop dozens of artisan, craft and plant vendors on festival grounds and Morikami's distinctive Museum Store – including the Sweet Shop – inside the museum building.
Activities @ Hatsume
Check out our festival activities area for festival games, BYOD (Bring Your Own Deck) areas to play games like pokemon, and more!
Haru Hill
Join us at Haru Hill for character meet and greets, photo ops and to learn a little about Anime @ Hatsume.
Anime
Anime @ Hatsume brings you anime vendors and artists, our annual Costume Contest, and our Hatsume Fashion Show!
Costume Contest & Fashion Show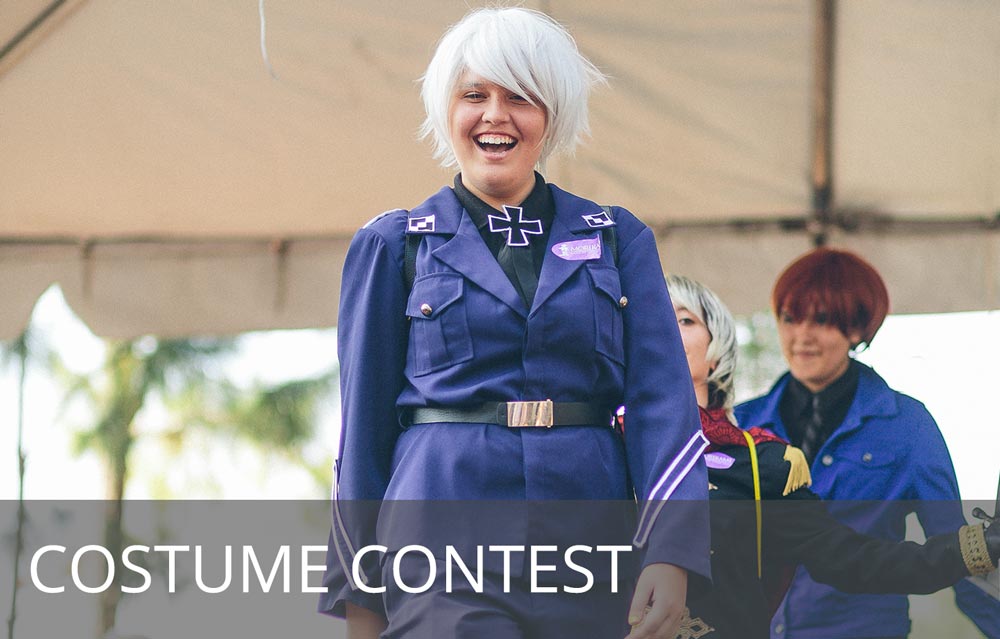 For five years and counting, visitors have come to Hatsume decked out as their favorite anime, video game, TV and Movie characters to compete in our Costume Contest. The Costume Contest will be held on Saturday, and is one of the most popular events of the day. Come strut your stuff with us, and compete for great prizes from Morikami, Tate's and the 3000 Brigade.
FAQ
The Basics
What is Hatsume?
Hatsume celebrates the first bud of spring at Morikami. 2015 marks our 36th annual celebration. Over this weekend festival we present a variety of entertainment from taiko drumming to costume contests. As a signature of Hatsume Fair, we welcome more than 30 artists, craft and plant vendors as well as anime and comic dealers.
When do the gates open and close?
The event gates open at 11am and close at 6pm on both days.
Where are you located?
We are located at 4000 Morikami Park Road in Delray Beach, just off of Jog Road between Linton Blvd. and Clint Moore Rd.
What happens if it rains?
We are here rain or shine!
Do you have activities for kids?
Yes, we have plenty! Kids can enjoy games, craft activities and more.
What's a costume contest?
For six years and counting, visitors have come to Hatsume decked out as their favorite anime characters to compete in our Cosplay Contest. In a costume contest, participants just show off their costume, no play-acting required. The costume contest will take place Saturday. We will also hold a fashion show for participants to show off their best lolita, decora, anime and kimono-inspired outifts on Sunday.
Where can I find out more about entertainment at Hatsume?
Visit the To Do section of the Hatsume page to learn about the entertainment offerings on all of our stages.
Do you have first-aid available?
Yes, Delray Medical will be on site to administer first-aid.
Do you provide wheelchairs for guests?
Unfortunately, we are unable to provide wheelchairs for guests at Hatsume.  We encourage guests in need of wheelchairs to bring their own on festival days.
Admissions And Parking
How much are tickets? When do you stop selling advance tickets?
Tickets are $12 for adults and $6 for kids when purchased online and in advance. Online ticket sales end the Friday before the event. Tickets at the gate are priced as follows:
– $15 for adults (ages 11+)
– $10 for kids (ages 4-10)
– FREE for members and kids 3 and under
If I bought my ticket online, what do I need to bring to the festival?
If you bought your tickets online, bring a print-out of the ticket that was sent to you via email. If you are unable to print your ticket you may also bring a photo ID to the advance ticket purchase line and we will look up your order.
Do members get in free?
Yes! Members get in FREE – all you have to do is bring your membership card. The same membership guest benefits that apply to you on a regular day apply on festival day.
If I'm a member, do my guests get in free?
It depends on your level of membership. The same membership guest benefits that apply to you on a regular day apply on festival day. Need help figuring out who's covered on your membership?
Can I become a member at the festival?
Yes, if you join at the festival you get 10% off your membership + one extra month (13 month membership) and you get in FREE to Hatsume that day.
Do kids get in free?
Children 3 and under are admitted free, otherwise children ages 4-10 pay $10 at the gate.
Do you accept credit cards?
Credit cards are accepted at the admissions gate, at the food & beverage ticket station, the Museum Store and the Cornell Café. However, the cash only lines move more quickly than the credit lines as our credit card machines rely on remote satellite signal. And while some vendors accept credit cards, many of our vendors only accept cash. We suggest bringing plenty of cash or using one of the on-site ATM machines. There are two located on site, one at the anime tent and one by the sake station.
Do you have student, senior citizen or military discounts for tickets?
Sorry, no discounts are offered at festivals.
Can I get a refund for my online ticket if I can't attend?
Unfortunately, online ticket sales are final and non-refundable. However, your tickets are transferrable if you would like to give your tickets to someone else.
How does parking work and how much does it cost?
Parking is FREE and our on-site staff will direct you to an available space.
Is there handicap parking?
Yes, handicap parking is available. Please bring your handicap decal and display it visibly on your rearview mirror.
Food And Drink
Can I bring my own food and beverages?
We do not allow any outside food or coolers on the festival grounds. However, we have plenty of food and beverage vendors on festival grounds.
Do you sell alcohol?
Yes, we have beer, wine, plum wine and sake available on-site. We ID.
Is the Cornell Café open?
Yes, the Cornell Café is open and serving a special festival menu.
What kind of food is available on the grounds?
Puffs and Stuff,our festival food vendor, offers both Pan-Asian and American classics.
Hatsume Vendors
Who are your vendors?
We welcome plant and craft vendors as well as anime dealers to Hatsume each year. Craft vendors' merchandise must be hand-crafted. We also reserve a limited amount of tables under our anime tent for aspiring artists to sell their original prints, paintings, comics, etc. Artist tables are not open to artists who sell clothing and accessories.
How can I become a vendor at Hatsume?
If you are a plant vendor, anime dealer, artist or craft vendor who makes and sells original work. Our vendor applications are available online in advance of the festival. Please check the vendors tab for more info.
I would like to be a vendor. Is it too late?
Please check the vendors tab for information on how to apply.